Most Recent Articles
Limited Edition Living Presents: Koi Residences & Marina Pompano Beach, a master planned collection of waterfront villas, lofts and condominium homes featuring resort style amenities all nestled within beautifully landscaped surroundings, parks, nature trails and a 47 slip marina developed by Invesca Development and The Myelin Group.  For pricing and a private presentation call today!  305.767.3182 
Nathaniel Crawford of the Limited Edition Living Team at Turnberry International Realty recently announced that The Limited Edition Living Team, based in Aventura, Florida, is offering private and confidential buyer representation services to clients interested in owning a Koi Residences and Marina Condo for Sale in Pompano Beach.  The Limited Edition Living Team has provided clients representation and consultation at numerous other exclusive locations throughout South Florida adding Koi Residences and Marina is a natural continuation of that standard.
Koi residences and Marina in Pompano Beach is home to one of the largest and last remaining mangrove preservations in south Florida. Rather than destroying these rare and historic trees that are home to such wildlife as manatees and tropical birds, Koi was designed to preserve and showcase their natural beauty. the Mangroves act as a powerful and central theme that casts its energy and beauty throughout the entire property. Koi leads by example on how nature and modern development can coincide in complete harmony.
In addition to its respect for nature, Koi residences and Marina takes great pride in embracing the fusion amenity rich living and a family focus community. Broward county is home to many highly rated public private and magnet schools. Koi residences and Marina, Pompano Beach is also only minutes away from NSU, FAU, FIU and The University of Miami just to name a few. With the proximity of great schools an abundance of parks and kid friendly attractions, Koi offers the perfect location for your family.
Turnberry International Realty is a premier boutique real estate agency that markets luxury properties in South Florida.  Founded in 1978, Turnberry has assisted in the sale of billions of dollars in some of the most exclusive developments in South Florida, be it new construction, resale or commercial real estate.
The Limited Edition Livingteam is a unique entity that serves clients' high-end residential, commercial and investment real estate needs. "Nathaniel Crawford and Limited Edition Living provide a very valuable and unique skill set that has been a welcome addition to Turnberry," says Turnberry International Realty Broker, Seth Kaufman. "They are marketing-focused, innovative and tech-savvy and always looking for unique ways to add value and exclusivity to the clients' experience.  Their partnerships and performance in today's real estate market are perfect examples of that."
Read More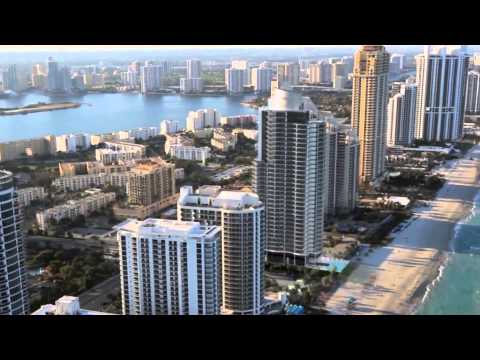 To some, life is not simply to be lived – it is to be treasured. Days and nights filled with
meaningful moments and exquisite experiences… A home that is grand and artistic, yet
comfortable and familiar… a place where splendor and sophistication come together with
flawless ease… this is the essence of Château Beach.
Upon arriving at Château Beach, the difference is clear… The curves of contemporary
architecture echo the undulating waves of the nearby sea. 84 exquisite residences with
expansive balconies overlook the Atlantic Ocean, and three unique sky villas hover over the
coastline with private balcony pools. Lush landscaping lines a private driveway that ascends to
an elevated lobby entrance. The ever-present valet welcomes you back to the exclusive lifestyle
you've chosen.
In your residence, walls of windows and oversized balconies frame views of the
Atlantic Ocean, Bal Harbour, and, in the distance, the cities of Miami and Fort Lauderdale.
Much like an exclusive private club or resort, Château Beach offers white-glove service,
gracious amenities, and a level of refinement unmatched anywhere else in South Florida, and,
perhaps, the world.
Read More